When it comes to designing your kitchen, selecting the right worksurface style is vital and the surface texture can play a big part in this.
Not only do worksurfaces take the brunt of all day-to-day kitchen activities, from preparing meals to placing hot plates, but they also impact on the overall look of any kitchen. The same can also be said about the finish of your worksurface – with durability and the visual finish also key aspects to bear in mind.
It goes without saying the kitchen is the hub of the home and ensuring the design and feel is just right is crucial to ensuring you get the most from your kitchen.
Here we've outlined the different types of worksurfaces and textures currently on the market and discussed the pros and cons of each.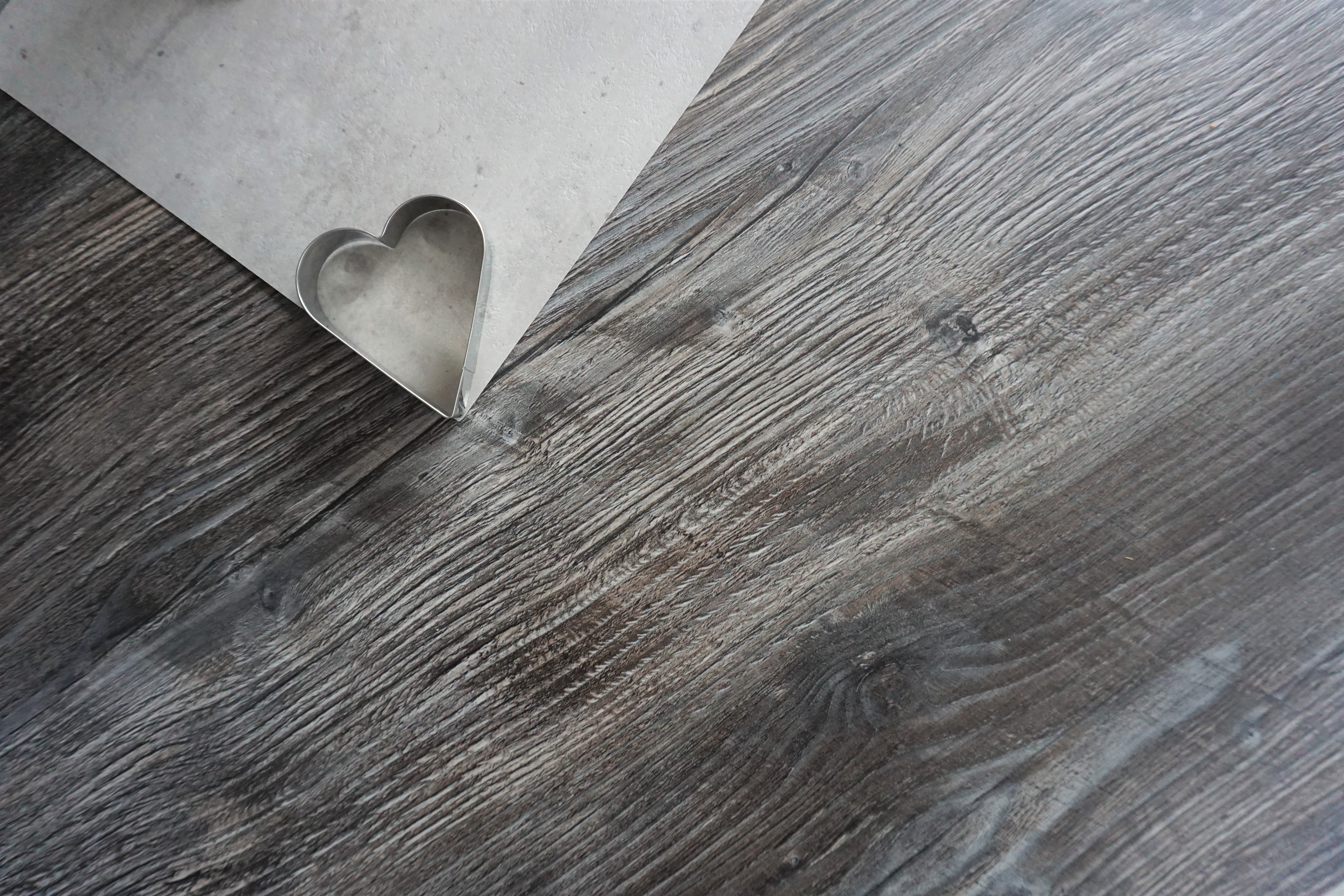 Worktop Surfaces
Ceramic: Ceramic is an extremely hard-wearing and durable surface to withstand the day-to-day chores of kitchen life. Ceramic worksurfaces are available in textured finishes and often come in an array of designs, the downfall is the excessive price tag that comes with a ceramic worktop so in many cases cannot fit within budget.
Quartz: Quartz worktops are often thought of as the premium worksurface within the UK and the benefits of their attractive appearance and durability makes them a widespread choice. Like granite worktops, quartz worktops all have a high gloss finish which perfectly suits contemporary kitchen designs that desire some sparkle.
Granite: Granite worktops are a well-liked choice throughout the UK mainly due to its natural form, granite surfaces have a reflective surface that can be a benefit to spaces deprived of natural light, however the downside of granite is its porous surface, making it susceptible to staining.
Solid Surface: Solid surfaces are a manmade acrylic formation and have a smooth, subtle matt finish that provides a luxurious seamless look. Solid surfaces are known to be a soft material and as a result are less durable and can mark easily. They do however benefit from being repairable so although they may need to be maintained regularly they are able to be renewed.
Solid wood: Solid wood worksurfaces offer a classic kitchen look and are a popular choice throughout kitchens in the UK. What's more, the solid grained and matt textures of a solid wood worktop undoubtedly adds character to any kitchen design. Whilst the design may be visually appealing, solid work surfaces require constant maintenance to keep them looking aesthetically pleasing and to reinforce the sealant to avoid heat and water damage.
The benefits of laminate worksurfaces
Whilst all the aforementioned worksurfaces each have unique benefits, it appears they don't offer much flexibility in terms of the finish of the worksurface.
To this end, laminate worksurfaces not only have a wide-ranging amount of styles and designs but they also come in a multitude of textures – giving you much more flexibility and choice to help you design the kitchen of your dreams. As well as this, laminate worksurfaces are also very affordable as well as being simple to install and maintain.
It may come as no surprise that findings from the latest AMA market report indicates that laminate accounts for 70% of the UK market and it is suggested that the affordability and versatility of laminates means that they are likely to continue to dominate the market for the foreseeable future, particularly in volume terms.
With this in mind, we have outlined the different types of textures associated with laminate worksurfaces. In recent years there has been a drive to more 'premium' textures, textures that not only visually provide superior, characterful design impact but can also provide enhanced durability and performance.
The different types of textures
All Wilsonart's array of laminate worktops are married with one of the many different surface textures available. Matching the right texture with the right design can be a skill and so the design team carefully select a texture that best compliments the design and brings it to life.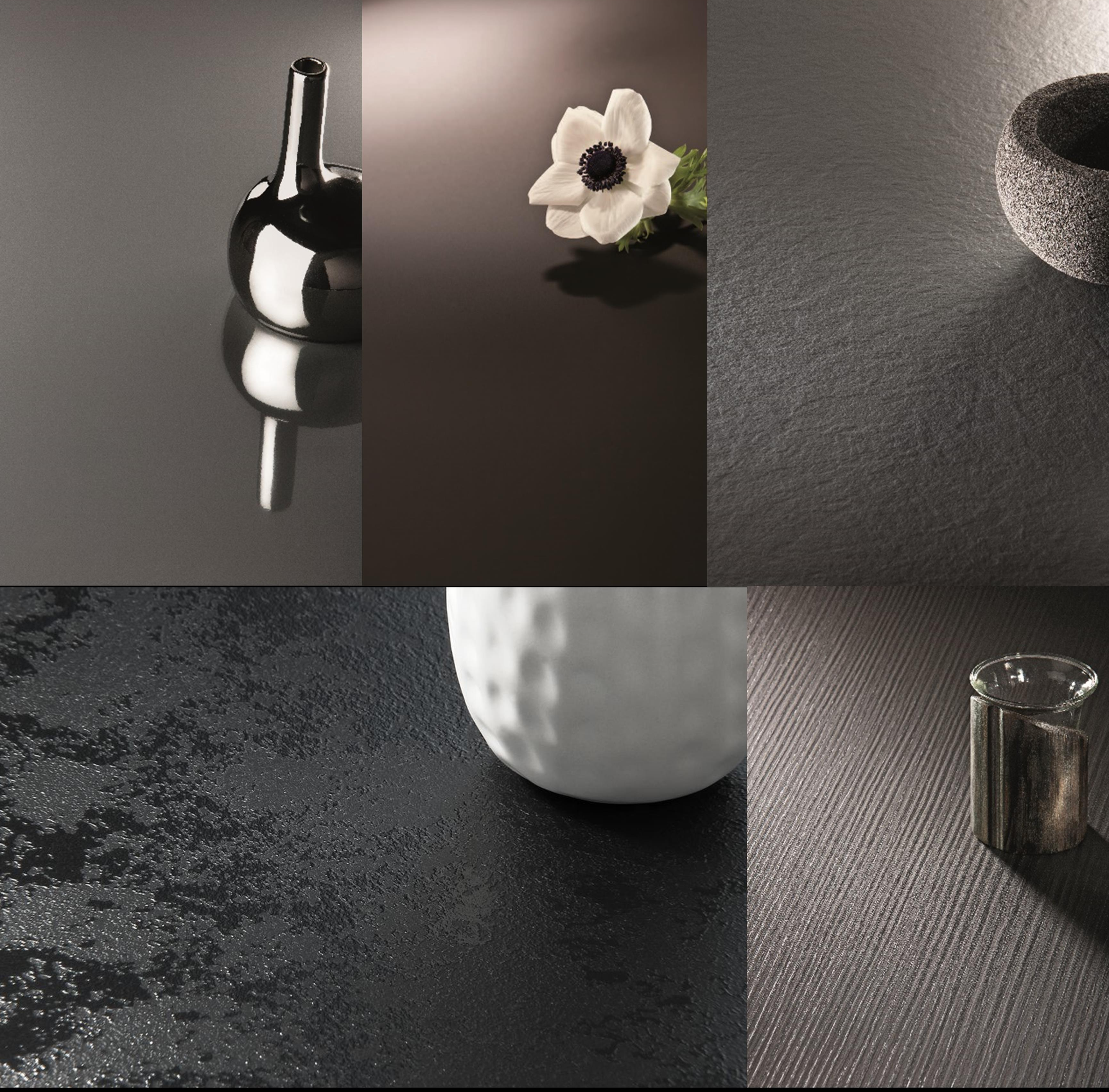 These include:
Gloss: Gloss worktops have a highly reflective smooth finish and, as a result, add a sense of lightness to darker, small spaces. The glossy finish effectively replicates natural materials particularly polished marble or quartz as demonstrated by the Crystal Fizzy décor image.
Stone and Concrete: Natural effect stone textures such as Roche, Granite and Real Material, add an element of character and sophistication to a wide variety of stone, concrete and in some cases marble designs. From dramatic heavy textures to subtle pitted markings, each texture has been carefully designed to look and feel as close to the real thing. The diversity of each stone texture means you can achieve a modern or industrial look.
Matt / Extra Matt / Ultra Matt: There are three variations in Wilsonart's matt textures – a classic matt with a very subtle sheen, extra matt an extremely matt smooth finish that works brilliantly well to replicate sanded solid timbers. Lastly is Pure, an ultra-matt anti-fingerprint texture which oozes elegance, drama and sophistication to even the simplest of designs.
Timber Textures: The collection of timber textures including wooden heart, legno and natural pores vary from subtle short grains through to deep linear structures, typically the heavier defined textures are used alongside rustic designs and effectively form an industrial look while more traditional blocked woods are enhanced with a finer finish. Laminate woodgrain effects are also a lot easier to maintain and clean than solid wood worktop as you won't have to sand and re-oil them. They will look stunning in any kitchen design and help add that authentic touch.
Here at Wilsonart, we produce over 66 miles of laminate worktops each week and our range of stunning collections have been used across residential projects throughout the UK.
If you're looking to learn more about our laminate ranges and the different textures, simply get in touch using the details below.